When used properly, CV icons can help make your chosen CV format easier to read. So we designed beautiful CV icons that you can download for free below, followed by: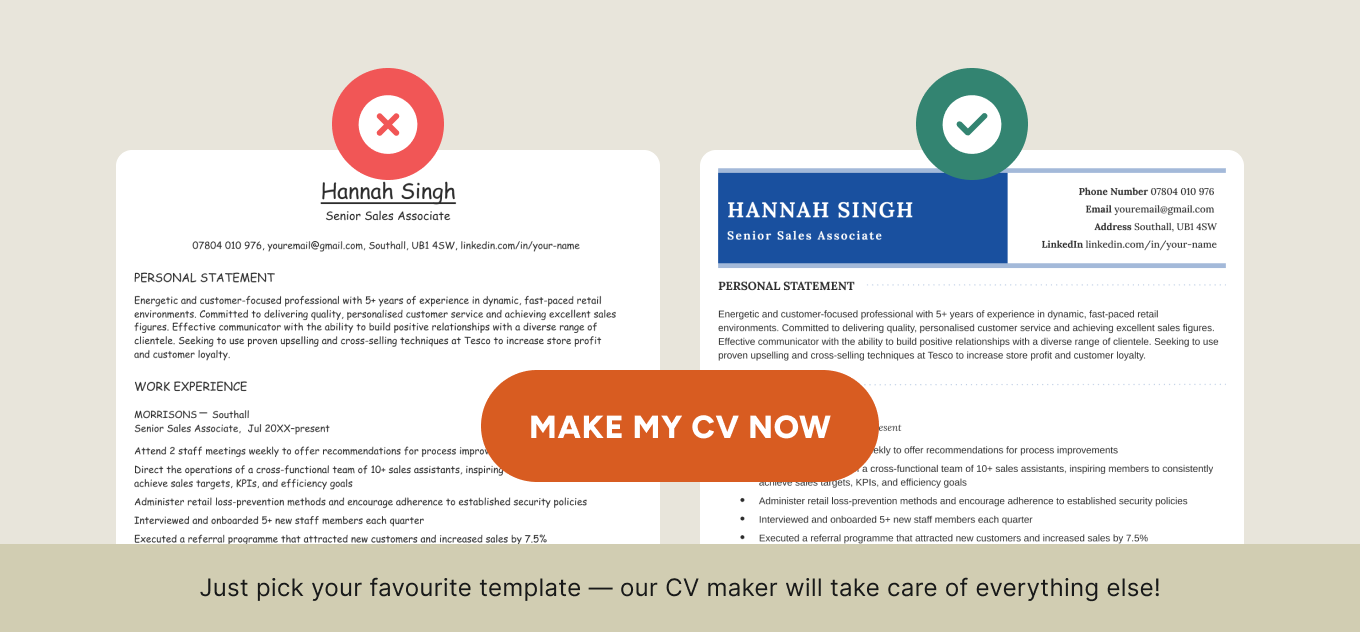 Free icons for CV design
Looking for individual icons to add to your CV? Below are free-to-download icons (in PNG format) for your contact information, social media profiles, and CV section headers:
CV icons for contact information
Using icons to highlight your contact details makes it easy for recruiters to see how to schedule job interviews with you: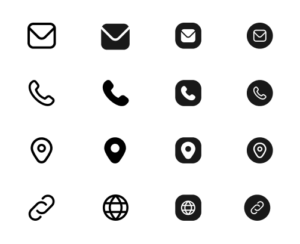 Social media CV icons
Emphasising your social media profiles with their official logos gives your CV an air of professionalism: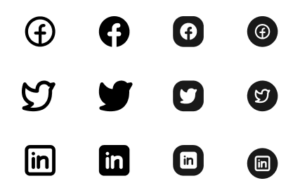 Download Social Media CV Icons
Icons for CV section headers
Skimming employers can easily find what they're looking for on your CV if you add icons to your section headers. Just be sure you know how to optimise the content in each section — including your personal statement, work experience, education, skills, hobbies & interests, and extra sections — so readers are impressed by what they find.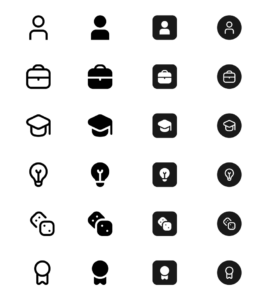 Need help getting your new CV icons into your document? Below we show you how to put icons in Word and Google Docs CVs.
Want more icon options? We have free CV templates with built-in icons below, or you can look for symbols that better fit your CV's design on these websites:
The 3 best free CV icon websites
Finding free icons for CVs online can be frustrating. Many websites appear to offer free icons, but when you click on them you're prompted to pay or told to provide a link/disclaimer to credit the artist.
If you're willing to pay or provide attribution, we suggest using Iconfinder or The Noun Project. But if you need something free, with no attribution strings attached, here are the four best websites to search:
1. Reshot
Reshot has over 40,000 free icons to choose from. One great Reshot feature is the ability to search for icon packs, which pulls up groups of icons that have the same design style. This is an example of a contact information icon pack from Reshot: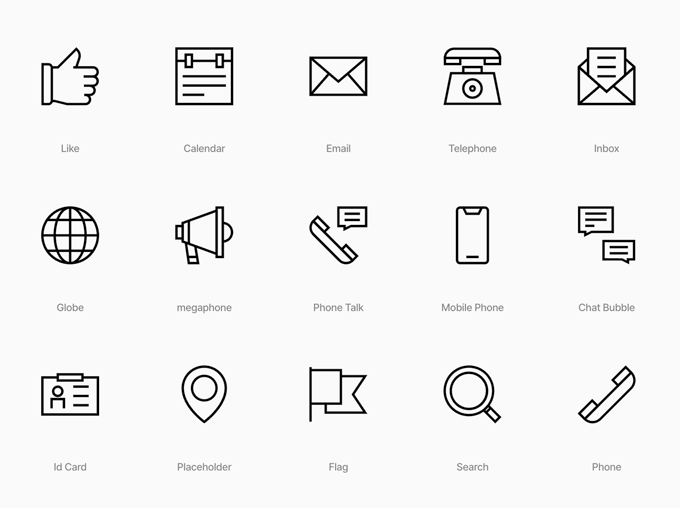 2. UXWing
Although it's a website for web designers, UXWing's free, no-attribution icons work great for CVs. Here are examples of the email CV icons they have:
3. Iconmonstr
If you'rel looking for simple, black-and-white CV icons, Iconmonstr is a great place to start. We searched 'briefcase' to pull up these free work-experience icons: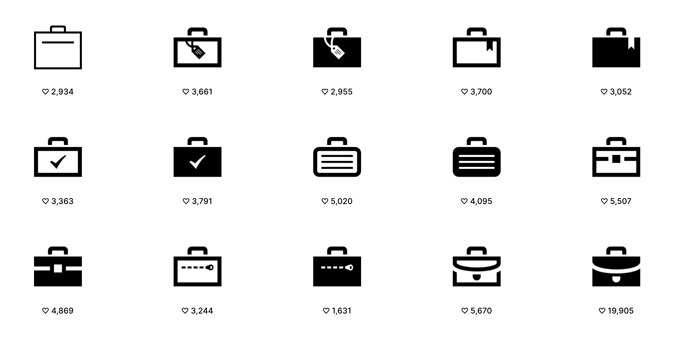 Free CV templates with icons
You'll find many CV templates with icons online. But to save you time searching for them, below are three of our favourites that you can download for free.
Plus, if you like the icons on one of the CVs but dislike the rest of the template, you can grab the symbols for other CV designs you're working on by:
downloading the template (click the green button below the CV)
clicking on the icons to select them
copying the icons (Control + C on Windows, ⌘ + C on Mac, or right-click → Copy on either system)
pasting them onto your CV (Control + V on Windows, ⌘ + V on Mac, right-click → Paste on either system)
1. The coloured icon CV template
This creative CV template features icons with dark blue symbols on a tan background to make your contact information stand out and encourage recruiters to reach out and schedule a job interview with you: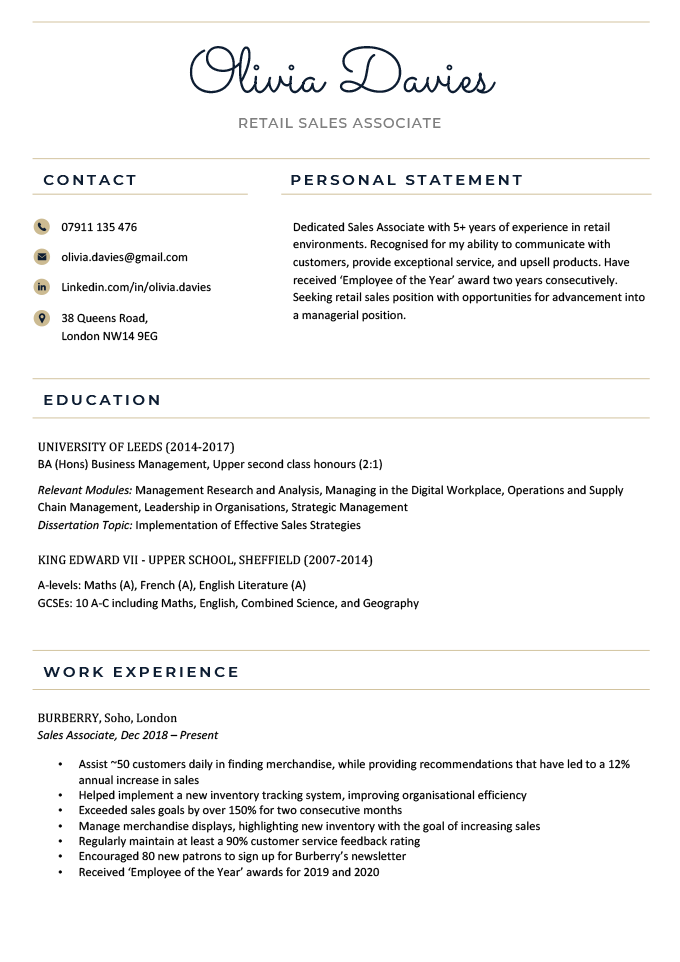 Download CV Template (MS Word)
2. The black icon CV template
Here's a modern CV template with black icons in the contact information section: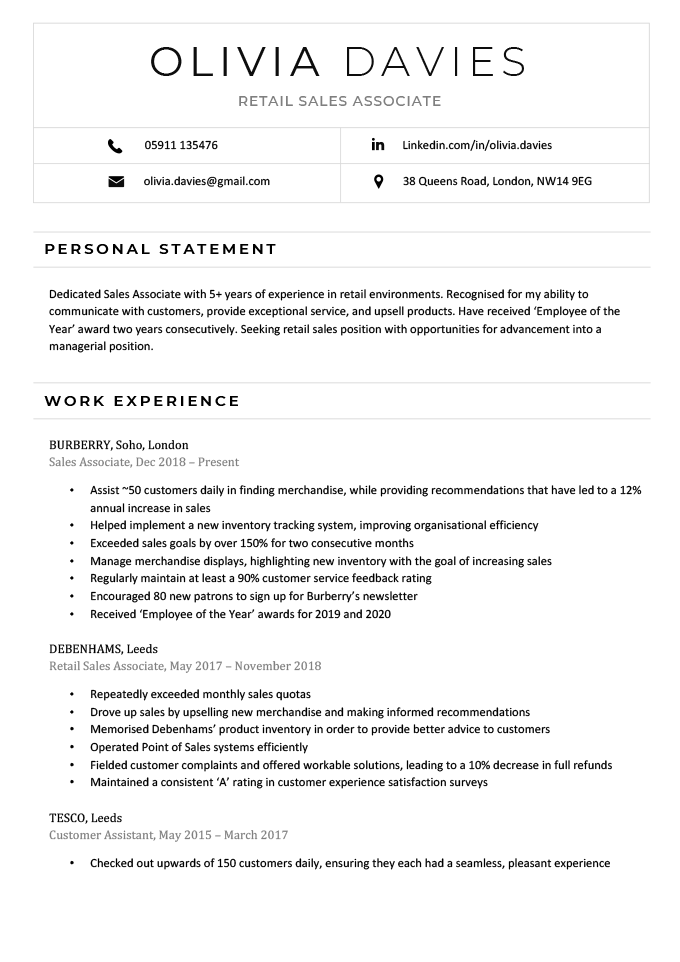 Download CV Template (MS Word)
3. The outline CV icon template
Prefer minimal icons for your CV? Here's a simple CV template that uses tasteful outline icons (in case you don't like the colour scheme, the download pack includes a simple greyscale version):
Download CV Template (MS Word)
Tips for using CV icons
Wondering how best to fit icons into your CV's layout? Here are three tips on how to properly use CV icons to give yourself an advantage over other job searchers:
1. Pick icons that make sense
Icons aren't just pretty decorations for your CV — they're important symbols that tell the reader what information to expect near them. So don't use any icons on your CV that could confuse the reader.
For example, a briefcase symbol is a clear signal for all kinds of work experience. But using a road works sign (a silhouette of a person shovelling) on your customer service CV is confusing because the recruiter will think you're a construction worker of some sort when they see it.
To ensure your CV icons make sense, ask a friend to take a look and give you their opinion.
2. Don't overuse icons and symbols
Icons help you make a visually appealing CV, but only if you don't overuse them. Using too many icons makes your CV appear cluttered and unprofessional.
Here's an example of a Canva CV that uses too many icons in the work experience section:
So put CV icons in your contact information section and next to your main section headers, and stop there.
3. Make your icons visible (but not too visible)
Another way to distract employers from your relevant skills and experience with icons is by making them too big or too small. There's no set size for CV icons because CV designs vary quite a bit.
So when you size your icons, make sure they're large enough to identify at a glance, but not so big they become the dominant feature of your CV (usually around 0.5 cm works).
CV icons & symbols FAQs
Have lingering questions about using icons on your CV? Here are answers to some frequently asked questions about using symbols for CV decoration:
1. How do I put icons on my CV?
Here's how you put icons on your CV in Microsoft Word and Google Docs:
How to insert CV icons in Microsoft Word
Click where you want the icon to be on the page, go to the menu bar at the top of your screen, go to Insert → Pictures → Picture from File…: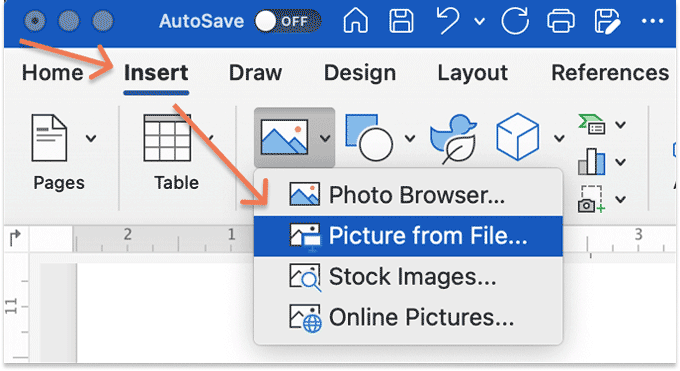 Find the icon where you saved it, and double-click it to insert it into your document:

While holding the Shift key to maintain the right proportions, click and drag a corner of the icon until it's the size you want.
How to put CV icons in Google Docs
Click where you want the icon to be on the page, go to the menu bar at the top of your browser, and click Image → Upload from computer.

Find the icon on your desktop, and double-click it to insert it into your Google Doc.
Resize the icon until it fits into your CV's design.
2. What are resume icons?
Resume icons are icons used to highlight your contact information and section headers. CV and resume icons are interchangeable as they should be universally recognisable regardless of what type of document you're using to apply.
So when you write a resume (a one-page version of a CV used to apply in North American countries), you can use the same icons you have on your UK CV. For instance, the icon you use for your CV's personal statement also works for a resume summary.
3. Can I put a smiley face in my CV?
Typically, no, you shouldn't put a smiley face in your CV because doing so makes you appear unprofessional.
However, if the job advert you're responding to clearly indicates that the company is looking for fun-loving, unique applications, inserting a smiley face in the right place could help you stand out as a good culture fit.
Here are a couple of ideas for tastefully putting a 😀 in your CV:
Put it at the end of your personal statement, right after you state the job you're applying for, to show you're excited about the opportunity
Place it in your hobbies and interests section header to emphasise your charming personality