No matter what industry you work in, employers will want to see you have analytical skills.
That's hardly surprising. Analytical skills are transferable, and you need them even if you don't work in data-heavy roles. Along with interpersonal skills and time management skills, analytical skills are among the most sought-after soft skills in 2023.
In this article, we'll define analytical skills, list the most important ones, show you how to put them on your CV, and tell you how to improve them.
What are analytical skills?
Analytical skills — sometimes called analytical thinking or problem-solving skills — are a type of CV ability that you use to identify and solve problems with the information you have.
You'll need to use analytical skills if your responsibilities include:
budgeting
data analysis
detecting patterns
brainstorming
interpreting new information
developing solutions
The term 'analytical skills' is versatile, so it can mean different things to different employers.
Reading a job description closely will help you understand what kind of analytical skills the employer is looking for.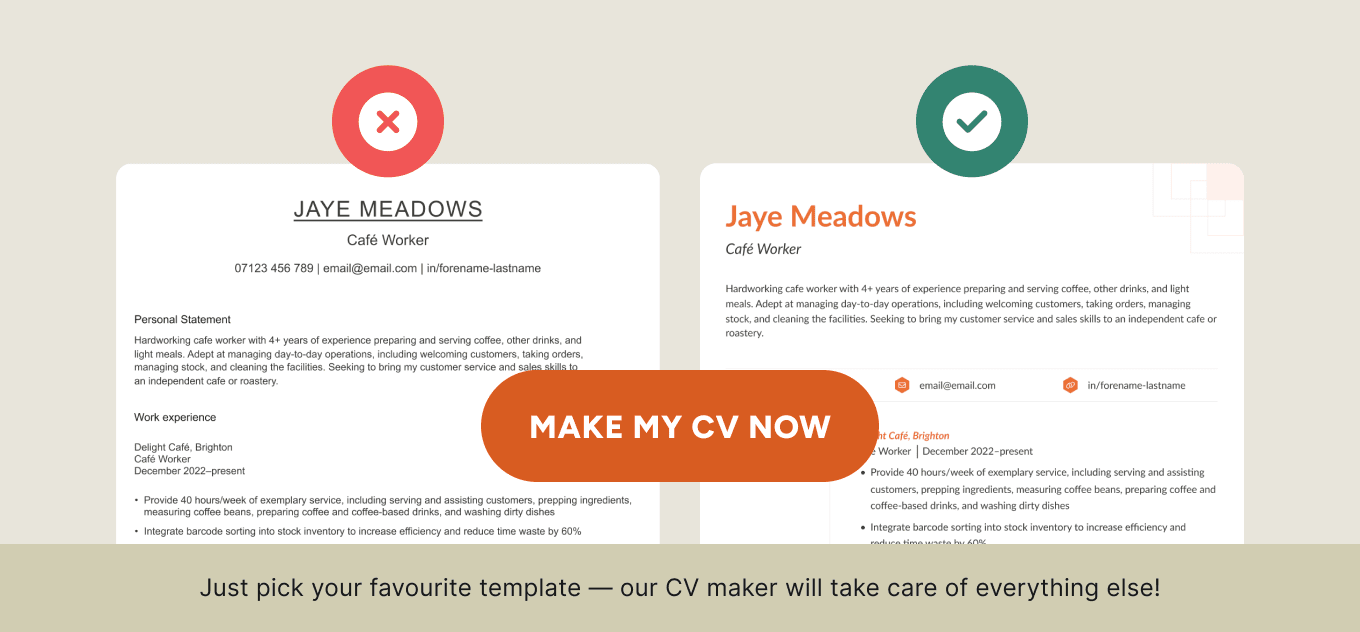 5 analytical skills examples
Here are the five types of analytical skills:
1. Communication
Communication is the ability to convey information clearly and concisely. Good communication skills are essential for:
ensuring your work is understood and can be used to make decisions
building and developing relationships with team members and clients
providing customer support over the phone or by email
networking and building relationships
communicating analytical findings
reporting to technical or nontechnical audiences
2. Creativity
Creativity is the ability to think of original ideas.
This skill is often associated with marketing, communications, or design roles, but it can be applied to problem solving in any industry.
3. Critical thinking
Critical thinking means evaluating information and using your evaluations to make independent decisions.
This skill involves objectivity, confidence, and data analysis, making this analytical skill particularly important for managerial and communications roles.
Also, critical thinking is transferable across industries, which is one reason why The Society for Human Resource Management listed it as one of the most valued skills among employers.
Some workplace responsibilities that require strong critical thinking skills include:
employee evaluations
copy editing
quality control
writing market reports
4. Data analysis
Data analysis is the process of gathering, organising, and interpreting data to develop efficient solutions.
In the UK, the need for data analysis skills is growing rapidly, particularly in roles emphasising digital skills. The government has estimated that digital data analysis skills will grow by 33% between 2021 and 2026, and roughly half of UK businesses are recruiting for roles that require data skills.
5. Research
Research involves finding new information to identify problems, solve problems, and make decisions. It's valuable to all industries, but some jobs are especially reliant on research skills. These include:
research scientist
marketing researcher
business analyst
journalist
Because research skills are so broadly transferable, you can demonstrate them on your CV in many ways.
Optimising your education section is one of those methods. Common university modules like research methods, data analysis, or decision sciences indicate the ability to do independent research, as can any independent projects you completed while you were in school.
How to put analytical skills on your CV
Here are some examples of each of the analytical skills above in the work history section of a CV:
1. Communication
Standardised and streamlined departmental email templates, reducing time spent on email correspondence by an average of 15 minutes per employee
Streamlined email signature templates, reducing file size of company emails by an average of 100 KB
Trained 20 new employees on effective communication practices, resulting in a measurable increase in client satisfaction
2. Creativity
Implemented an innovative product design, increasing customer satisfaction by 20%
Created a new marketing campaign, which increased sales by 30%
Cut production time by 15% by proposing a new workflow process
3. Critical thinking
​​Proposed a novel solution to a complex problem, saving the company £50,000 in lost revenue
Identified a potential risk in a project plan, leading to a change of approach that reduced costs by 30%
Spot checked a report for errors, leading to the discovery of a £10K miscalculation
4. Data analysis
Analysed company data, leading to the discovery of patterns that informed a successful new product launch
Developed a data model that reduced the time to create monthly reports from 20 hours to 2 hours
Designed a new dashboard that allowed management to see key metrics at a glance
5. Research
Conducted market research that informed a strategy change, resulting in a 15% increase in customer retention
Analysed competitors' products and pricing, leading to the development of a new pricing strategy that increased profits by 20%
Researched the latest trends in the industry, leading to the creation of a new product that won an innovation award
How to improve your analytical skills
Many analytical skills are soft skills, so you'll develop them naturally as you work. For example, copywriting will improve your communication skills.
Here are several more ways to improve your analytical skills.
1. Look for training opportunities at your current job
Managers know that training their employees benefits the company, so check whether your job offers professional training courses.
Ask your manager what training opportunities are available to you. If a course you'd like to take isn't offered already, you might be able to convince them to cover the cost — if you can explain how doing so will benefit the company.
2. Seek accredited courses in your own time
If you want to develop a specific analytical skill, such as data analysis using Excel, consider getting a professional qualification from a recognised body, like the CDP Certification Service in the UK.
Having your analytical skills certified will significantly boost your application, especially if they're essential to the job description.
3. Practise through freelance work
Entry-level freelance work can be a great practical training resource if you need to develop a skill you already have some experience in.
Use a freelance marketplace like Fiverr, 99Designs, or Freelancer.com to find opportunities that use the skills you're developing. Create a freelancer profile and market yourself to employers using keywords for the skills you want to develop.
This bio uses keywords suitable for developing research skills through freelance work:
Interview questions about analytical skills
If analytical skills are important to the job you're applying for, you're likely to be asked about them in the interview.
Some common interview questions you can prepare for are:
Tell me about a time you had to solve a problem but didn't have all the information you needed to hand. What did you do?
How would you describe [technical concept] to a nontechnical audience?
How would you decide if you had to choose between two or three options? Explain your reasoning (for example, pricing, efficiency, ease).
What techniques do you use to track the success of [industry method]?
Describe your process for troubleshooting a problem.
What should [our company]'s main metrics be?
Often what's most important about your answer isn't the solution you propose, but the reasoning behind it. So prepare an explanation for your solution and stick to it.
Prepare by answering mock analytical skills questions with a friend or family member before the interview. Google interview questions for similar positions, and practise using techniques like the STAR method to link your answers to previous experiences and achievements.
Frequently asked questions about analytical skills
Here are the answers to several frequently asked questions about analytical skills:
1. Why are analytical skills important?
Analytical skills are important in the workplace because they allow people to solve complex problems, identify patterns, and draw conclusions based on data. In today's world, where data is increasingly important, being able to analyze information and make decisions based on that analysis is a key skill for success.
2. What jobs require analytical skills?
Analytical skills are necessary in a wide range of jobs, but here are some jobs where analytical skills are particularly important:
data scientists need to be able to analyse large sets of data and draw conclusions from them
engineers need to be able to solve complex problems, design new systems, and optimise existing systems
doctors need to be able to interpret medical test results, understand complex medical conditions, and make diagnoses.
3. Why are analytical skills essential for managers?
Analytical skills are essential for managers because they allow them to make informed decisions, understand the implications of those decisions, and measure the results. Analytical skills allow managers to sort through a lot of data, find the most important information, and use it to make strategic decisions.
In addition, analytical skills can help managers identify problems and trends, as well as find creative solutions. Managers who have strong analytical skills are often able to effectively lead teams and make sound decisions that drive business success.