'Re:' in a cover letter is an abbreviation of the word 'regarding' in a subject line that lets the employer know the purpose of your letter (e.g., what job you're applying for).
Such a subject line goes in your cover letter's header between the contact person's information and your salutation, and looks like this: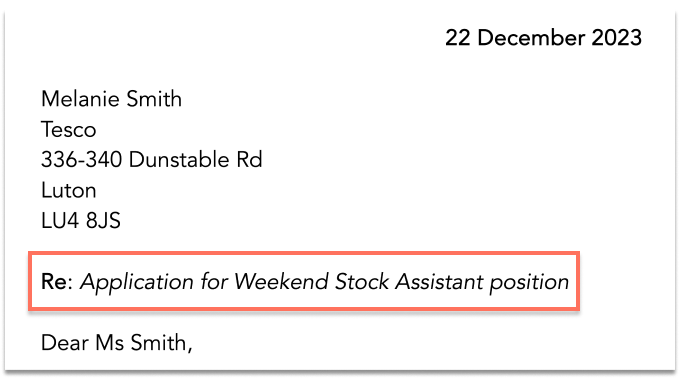 Using 'Re:' in a cover letter is optional (unless the job advert specifically asks you to do so).
Stating the purpose of your cover letter in your first paragraph is more conventional, but if you know the recruiting manager is receiving applications for multiple positions, writing a subject line can make your application easier to review.