You put the company's address and your address on a cover letter, like this: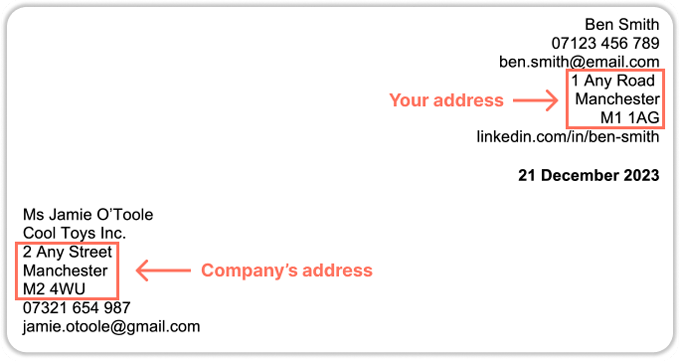 If you don't know the company's address, you should be able to find it on their website or with a quick Google search. But if you're applying for a remote job at a company that doesn't want to reveal their location, just leave their address off your cover letter.
Also, if you feel uncomfortable sharing your address, it's okay to remove it from your cover letter. Unless the job advert clearly states that you must live in a certain location, including your address on a cover letter won't make or break your application.
And if you're wondering how to address the contact person in a salutation, just follow this format:
Dear [Mr/Ms/Mx] [Recruiting Manager's Name],
Or use this salutation format if you don't have a contact person's name:
Dear [Company Name] Recruiting Manager,